For people suffering from mental disorders like depression, anxiety, PTSD and are having lackluster results from their current medication might be delighted to hear that Ketamine can be an amazing solution. But do you choose Spravato (esketamine) nasal spray or ketamine infusions? Here we show things to consider spravato nasal spray vs ketamine infusions.
Ketamine IV
esKetamine Nasal
Number of initial treatments
6
11
Sequence of treatments
Weeks 1-2-3: one infusion minimum of 48 hours apart, for 6 infusions
Weeks 1-4: 2 treatments per week Weeks 5-7: 1 treatment per week Weeks 8+: 1 treatment every other week as needed
Maintenance treatments
Tailored to the individual. Soonest would be 1-2 weeks after loading period.
Per Spravato protocol, may start 2 weeks after last nasal treatment, continue every other week as needed.
Driver Required
Yes
Yes
Discharge Criteria
Accompanied by responsible individual. See additional tabs for discharge requirements
Accompanied by responsible individual. See additional tabs for discharge requirements
Costs per treatment
$500 (patient-out-of-pocket)
Total costs: $890 – $1185 per visit (pending insurance coverage)
$300 E&M charge (minus insurance coverage).
$295 Medication per capsule (min 2, max 3) total charge of $590 – $885 (minus insurance coverage).
Verifying Benefits
Patient may elect to contact primary insurance to coordinate E&M reimbursement
Benefits Investigation via CarePath Program. Jansen Pharmaceuticals Pharmacy Benefit. J&J Financial Assistance Program
Insurance Coverage
Superbill submitted by patient for reimbursement of E&M. No insurance verification by KWC
CarePath performs benefits investigation. Coverage is plan/carrier specific and coverage may include; E&M, medication costs or none/all of the above.
Operating Expenses
Appointment Length
45-60 minutes
120 minutes
(Monitoring sequence)
1. Pre-infusion hemodynamics
2. BP/HR/SPO2 monitored every 5 mins during infusion (20 mins)
3. Post-infusion monitoring (20 mins)
1. Pre-treatment BP
2. BP taken 40 mins after dosing.
3. Maintain patient monitoring for additional 80 minutes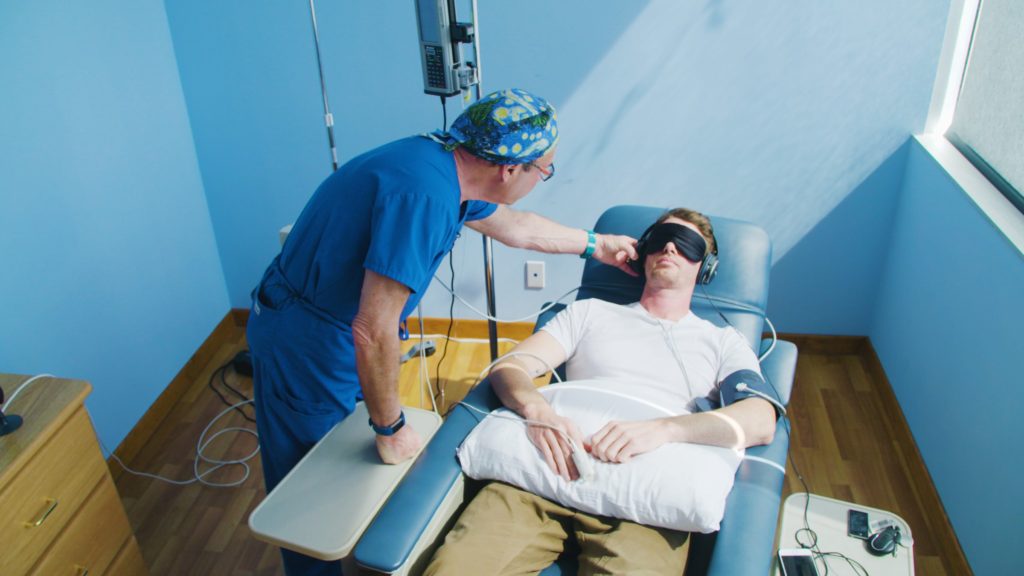 Quick Summary Of Spravato Vs IV Ketamine
If you want the quick summary here it is. IV Ketamine can offer consistent and highly effective results at a fraction of the price (currently when writing this), in a shorter period of time with less frequent visits.
Limitations of Spravato esKetamine
On the surface a nasal spray would be anyone's first option. No needles, fast delivery and so on. But that's far from the case. Firstly, any sort of congestion and the angle of nasal spray can cause drastic variations in dosage. One day might feel great and another day like nothing happened. 100% of a ketamine IV infusion gets to the brain, vs. about 25-50% for esketamine spray.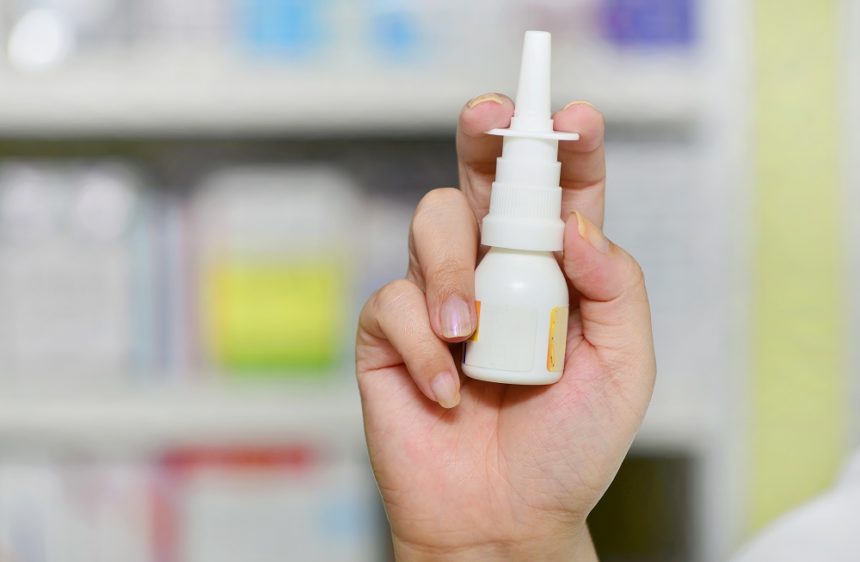 For something as simple as a nasal spray you'd think the appointments would be short. Unfortunately that's not the case. Pre-treatment blood pressure is taken, then after 40 mins from the time of dosing another bp test is taken. Additionally, another waiting period of 80 minutes where the patient is monitored. In total ~120 minutes. Compare that to the IV Ketamine appointment average of 45-60 minutes.
A lot will change over time when it comes to the cost of these treatments but at the moment Spravato takes the cake for insanely expensive treatment. After receiving final approval, initial monthly costs look to be near $7,000 a month… yikes. It does look like Spravato is most likely to be receiving assistance from insurance companies in the near future possibly making it more affordable with a co-pay but until then IV Ketamine seems more reasonable cost-wise.
Spravato Vs Ketamine: The Future?
It's hard to say just yet what the future holds for these treatments. Future plans might include an initial 6 infusions and then Spravato for maintenance. What we do know for sure is that more and more people every single day that are using these treatments are experiencing some pretty life changing results. Similar to IV Ketamine, a study for esketamine nasal spray (Spravato) to treat depression showed a 70% response rate.
Learn more about how Ketamine can help with Depresssion, Anxiety, PTSD and OCD.
Take a free official PHQ-9 Exam
| Discharge Criteria | Ketamine IV | esKetamine Nasal |
| --- | --- | --- |
| 1. | Patient and/or home care provider understands all home instructions | Patient and/or home care provider understands all home instructions |
| 2. | Written discharge insturctions given to patient/accompanying responsible individual, Concur with pre-arrangements for safe transportation home | Written discharge insturctions given to patient/accompanying responsible individual, Concur with pre-arrangements for safe transportation home |
| 3. | Provide additional resource to contact in any problems arise | Provide additional resource to contact in any problems arise |
| 4. | The patient is tolerating any signs and symptoms of nausea and/or has had treatment resulting in reduction of nausea and vomiting which is tolerable to the patient | The patient is tolerating any signs and symptoms of nausea and/or has had treatment resulting in reduction of nausea and vomiting which is tolerable to the patient |
| 5. | Patients must be sent home accompanied by a responsbile individual | Patients must be sent home accompanied by a responsbile individual |
| 6. | Patient may take public transportation, but needs to be accompanied by an individual other than the public transportation driver | Patient may take public transportation, but needs to be accompanied by an individual other than the public transportation driver |